Jorge and Marvelly
Director of Operations, Central America
Jorge's experience includes creating
small businesses, a knowledge of Central American ethnic groups, and leading volunteer teams to meet community needs and disaster relief.  His language skills include fluency in Spanish, English, and Mayan.  Jorge's Mayan heritage and vast experience allow the Institute to effectively enhance the lives of the needy and alleviate poverty throughout Central America.
Sagar
Pastoral Ministry, Serving the Pastors of India

At 36 years of age and with 12 years of active ministry in India, Sagar has a passion to reach out to the pastors in India who do not have enough resources to receive formal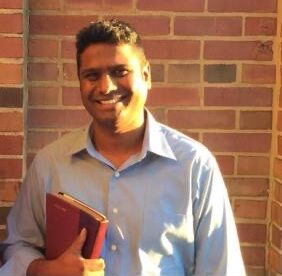 theological training.  With very few resources, many pastors in India gather their theology from traditional teachings and tele-evangelists resulting in teachings that pollute the Gospel and give false hope.  He has a burden because he was one among those who had a passion but not privileged enough to attend seminary until 2013.  Your prayers and financial support will allow Sagar to provide theological training that is grounded in Biblical principles so that those who hear may respond to the Truth and become authentic disciples of Christ. If you would like to support Sagar, please use the donation button below, or set up a recurring donation.
Felix and Juanita
Committed to the wellbeing of the people of the Western Highlands of Guatemala
Felix and Juantia are working within highland communities to integrate better health, hygiene, and nutrition while sharing the Gospel of Jesus Christ. Felix has been serving with M4 Institute since we began our ministry in Guatemala in 2011. Along with working with many of our mission teams, for the past five years Felix has served as the Pastor to the Institute's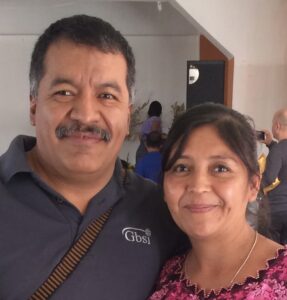 mission churches. Felix and Juanita are now working full-time with the Institute, relocating from the town of their birth to begin a new phase of ministry in the Western Highlands. If you would like to support Felix and Juanita, please use the donation button below, or set up a recurring donation.
David and Sothomear

Serving the Disadvantaged of Cambodia

David and Sothomear, currently living near Orlando, Florida, are M4 Institute's team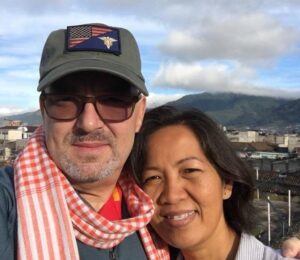 leaders in Cambodia. Sothomear migrated to the United States as a child during the Khmer Rouge insurgency, and her extended family still lives in a rural region where they are actively involved in creating better opportunities for education and social welfare. Learn more about David and Sothomear.
If you would like to support the work in Cambodia, please use the donation button below, or set up a recurring donation.
Jessica

Using a Unique Skillset to Improve Food Security
Agriculture may be where her expertise lies, but serving others in developing nations is Jessica's heart desire; bringing a unique skill set to help combat food security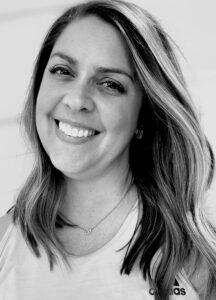 challenges. Jessica resides in Starkville, MS and has been instrumental since 2017 in helping to address the physical needs of indigenous peoples in the Western Highlands of Guatemala by way of hands-on agricultural training. Learn more about Jessica.
If you would like to support Jessica's work in developing nations, please use the donation button below, or set up a recurring donation.
Hernando and Katherine

Dedicated to Discipleship

Hernando and Katherine's ministry objective is to help awaken believers in Jesus Christ to experience the abundant life that Jesus came to give.  Hernando began his discipleship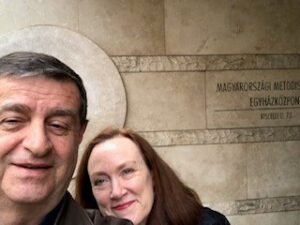 ministry in 2014 and has been active training believers in Cuba, India, Costa Rica, Dominican Republic, El Salvador, Nepal, and Hungary.  Hernando and Katherine will become full-time missionaries in June of 2020 and will be based in Hungary which will allow them to serve several countries in Eastern Europe.
Learn more about Hernando and Katherine.
If you would like to support the work of Hernando and Katherine in Eastern Europe, please use the donation button below, or set up a recurring donation.
Remembering Vicki Cockrum Waters
April 17, 1954 - October 31, 2021

Missionary, Served the People in the horn of Africa

Vicki was born to missionary parents i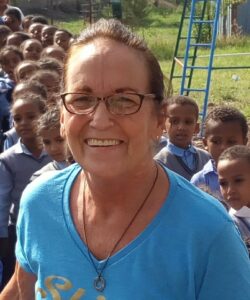 n Obomosho, Nigeria.  Leaving at age 11, the call to serve as a missionary never left her and she returned to Africa in 2014.  At age 60, Vicki took her talents and skills and operated a children's medical clinic in an area where health services were greatly under-resourced.  To quote one of her children "This is what obedience looks like.  It doesn't matter your age, skill set, education-level or past, Jesus can use anyone that is obedient to further His Kingdom." Vicki continues to be an example and an inspiration.  We miss you Vicki!

Our Friend Dr. Ken Elliott
Note: Dr. Ken Elliot returned safely home to his family in Austrailia on May 19, 2023.  Dr. Elliot was kdnapped on January 16, 2016 by al-Qaada militants and spent more than seven years in captivity.   We are thankful for his safe return.
When you look at a map of West Africa, Burkina Faso is nestled between Mali and Niger to the north and Ivory Coast to the south. Djibo lies on the eastern edge of the dry, dusty Sahel Region of this small African Nation. This remote town was home to the friends of Burkina Faso Medical Clinic. The clinic/hospital served the northern region of the country, and people traveled for treatment and surgery from as far away as Ivory Coast. The clinic was build by Dr. Ken Elliot and his wife Jocelyn. Dr. Elliot practiced medicine, more specifically, surgery, in Djibo for 40 years. In obedience to God's direction, Ken and Jocelyn left their family in Australia, and raised their children to enhance the lives of people in this region. In peak seasons of the year, Dr. Elliot preformed 150 surgeries per month and the 120 bed facility stayed at capacity. The hospital operated by faith (without outside financial support) for over 40 years.
Dr. Elliot commented on our visit in 2014, "I believe this clinic is here because God loves people".