Jessica, Using a Unique Skillset to Improve Food Security
Agriculture may be where her expertise lies, but serving others in developing nations is Jessica's heart's desire; bringing a unique skill set to help combat food security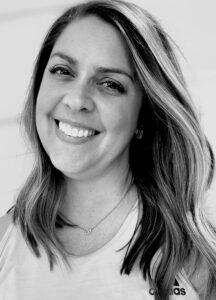 challenges. After nearly 13 years in student-facing and administrative roles, including recruitment, teaching, academic advising, and leading study abroad programs at Mississippi State University, Jessica responded to God's call for her life and joined the M4 Institute team in August 2023.
Jessica earned her degrees from Mississippi State University (MSU) in Animal & Dairy Sciences (BS), Agriculture – concentration in animal nutrition (MS), and Agricultural and Extension Education (PhD). She has led numerous teams of students on study abroad programs around the world including Vietnam, Grenada, Haiti, Kenya, Canada, and Guatemala and recently received a Superior Faculty award for her international work. She resides in Starkville, MS and has been instrumental since 2017 in helping to address the physical needs of indigenous peoples in the Western Highlands of Guatemala by way of hands-on agricultural training. To date, over 100 students have played a role in providing education by participating in the Guatemala study abroad program. Jessica serves as our Director of International Capacity Development where she will continue leading short-term teams, partnering with academic institutions, and coordinating various capacity development activities. 
Jessica developed and launched the Guatemala Rabbit Project (GRP) in 2019 with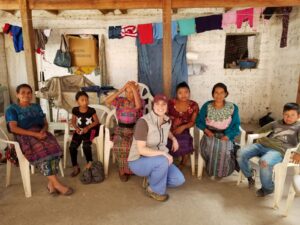 her colleagues and students at MSU by way of the first international community-engaged learning (CEL) course offered at MSU. This unique program provides an educational experience for students that leads to transformational change among both students and those whom they serve. The Guatemala Rabbit Project utilizes a farm-to-fork training approach which aims to equip and empower women to grow a sustainable and climate-smart animal protein resource to combat food insecurity and malnutrition – at the household level. Jessica has worked with university students to provide them with global agricultural learning experiences in Western Highland mountain communities.
Jessica's focus is all about building the physical and spiritual capacity of individuals, families, and communities and demonstrating the love of Christ to those in need. Reach out to her for more information or if you'd like to explore CEL opportunities for your organization!
Rooted in Christ. Sowing Seeds of Hope. Growing the Kingdom.