In Guatemala, M4 Institute Interns are provided the opportunity to work within indigenous communities where their knowledge, skills, and passions can be used to enhance the lives of  people in need.
Each year M4 Institute offers eight internship positions (up to 9 weeks duration) for college students engaged in the fields of agriculture, education,  business, and social work.
Opportunities for hands-on training and experience include:
Micro-enterprise and small business development
Agricultural extension
Malnutrition and food security
Church planting and discipleship
Language study (Spanish)
Poultry production and management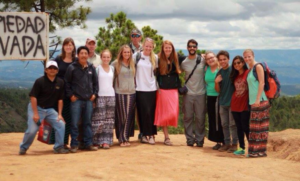 As an M4 Institute intern you will be working alongside people who need your knowledge while providing research to formulate best practice methodologies for implementation throughout the Western Highland communities.
How to Apply:  Interested, full-time students or recent graduates may apply for one of our available internships at any time during the year.  Please submit a resume with a cover letter expressing interest and describing your heart and passion for the mission of God.
Interns should expect to work a minimum of 40 hours per week with plenty of personal time on the weekends to explore the beauty of Guatemala.
Want to talk about internships?