There are an estimated 1.3 billion people across the globe who have little to no access to healthcare.
What can you do?  When faced with the lack of healthcare around the globe, the needs are staggering. So what can you do?  What is the benefit of using your skills to serve impoverished people on a one or two week trip?  In the Western Highlands of Guatemala, M4 Institute gains access to remote rural communities through a unique partnership with the Guatemala Department of Agriculture.  A one week trip will yield nine medical clinics in nine different communities averaging the treatment of over 900 people. What does the typical patient look like?  From newborns to the elderly, people eager to see a doctor flock to the clinics with complaints of headaches, gastritis, skin disorders, diarrhea, diabetes, infections, nutritional issues, etc...conditions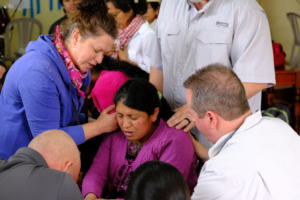 that are all treatable...treatable only because someone who cares has come to their village. Your skills and passions will make a positive impact in the lives of so many whose needs will go unmet unless someone like you answers the call to go.
In Nigeria, M4 Institute works alongside a rural hospital, nursing school, orphanage, and leper colony.
In Ethiopia, M4 Institute partners serve the community through a school health clinic.
What is the personal value of serving those in need on a short-term medical trip?  Working at the edge of your comfort zone will allow you to grow personally and professionally and provide you with the satisfaction of helping patients who need the benefit of your expert medical care.  The greatest value of your investment to the  people who receive your care will be the hope your presence provides.
Ready to find out more?
We look forward to meeting you...